The story of your life
at Shinyu-onsen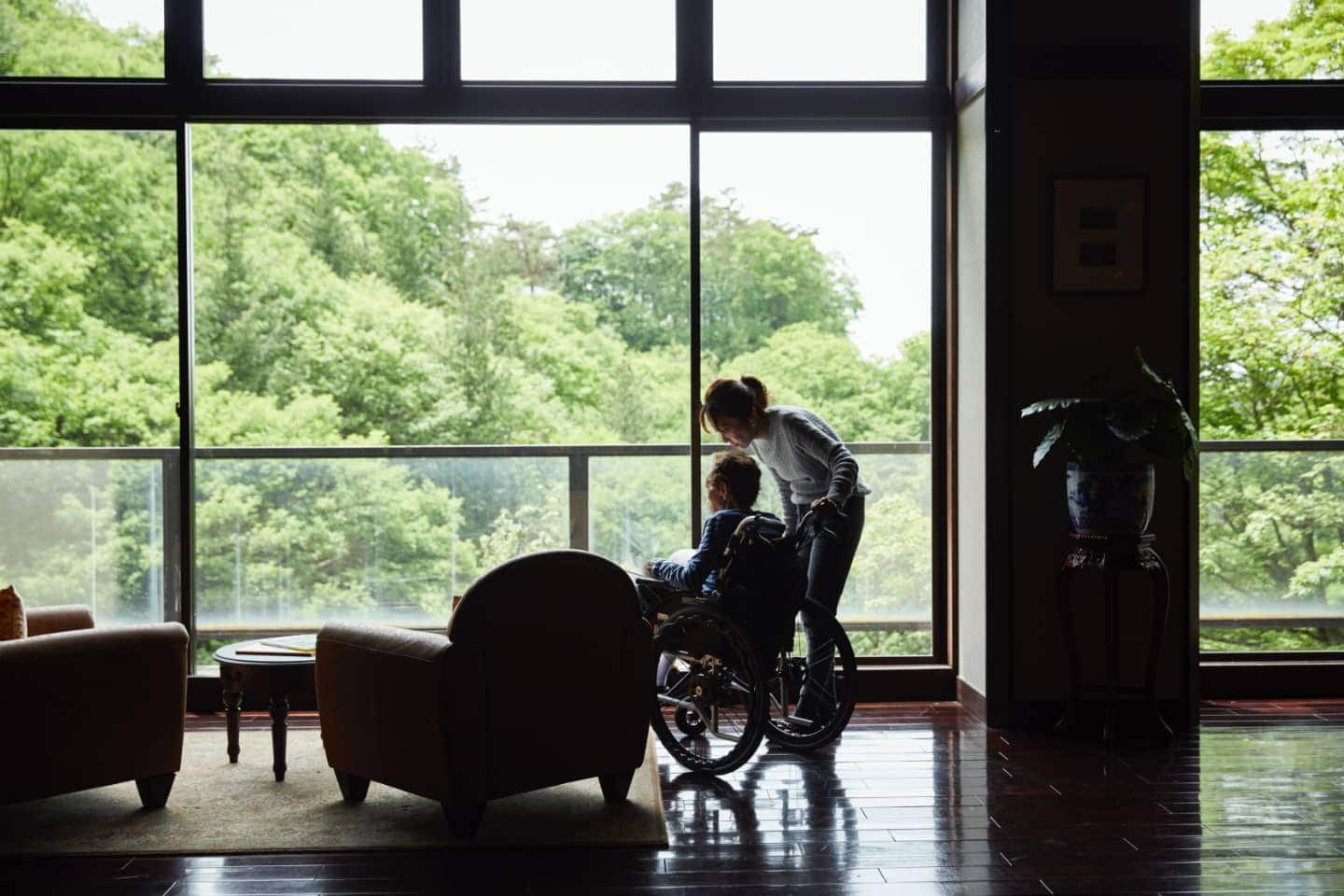 STORY 04

Pleasant Stay for the guests who uses wheelchair
Mother loves to travel. She has been in more that 30 countri of world. She used to hiking on various mountains, putting rucksack. Last year, she hadback bone broken which made her to use wheelchair. For her, it is big tradegy as she used to move a lot.

"I can not see her living out, want her to continue her life with dignity".

I start to search for the places, hotels where there is not limitation for moving by wheelchair. The mountain scene and beautiful nature, restaurant, bed and toilet with holder and of course, elevetor where move easilya are main requirements.

As if it is so easy to find such place however it is difficult. By screeing various places, I came across with Tateshina Shinyu Onsen. For my mother who loves reading, lobby with 30.000 boooks is an enjoyable place and she can read as much as she wishes.

After visiting this place, I have surprised so much with Iwanami edition and the scale of Misuzu Library.
The person who have collected and created this scale of library is from local area who thinks pride of doing this. There were so many old books which my mother read in her adolescence.

The handwritings and poems written by poets who had close connection with this hotel were exhibited on the walls. The long history was depicted on the pictures displayed along the hotel.

My mother has found the book which she wants to read. She immidiately start to read it. The lobby was wide and the nearby toilet was multifunctional so that was very helpful to use.

"I wanted to write a story" told my mother, which I never heard about it. She was so entusiastic about books. Mother started the stories of her own childhood, where she used to read books exchanging with friends, some of them was banned at that period.

As life continues, I will bring her to trip where she can improve herself and live with dignity further.